Only then, did we understand this autistics boy's genius.
"For years, teachers [and state therapy specialists] attempted to convince Kristine Barnett that her son would only be able to learn the most basic of life skills.
Jacob Barnett
The Boy Genius
At the age of two Jacob was diagnosed with autism. Jacob was placed in a state run educational program, a program designed to "normalize autistic children" in order to integrate them back into a compartmentalized curriculum.
It is true that when compared to "normal" children he couldn't perform at the same level. Jacob Barnett was operating on a much higher plane.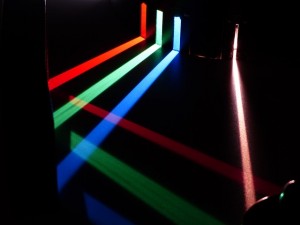 A fact his mother,  Kristin recognized. She had recognized that whenever Jacob was exposed to special education he became withdrawn and non communicative. When Jacob was not in therapy he was doing spectacular things.
Kristine decided to follow her instincts and removed Jacob from the "special ed" program. She had decided to prepare Jacob for kindergarten herself. Surrounding him with the things he loved she allowed him to explore, think and create.
Einstein. Move Over!
At age 11, Jacob began studying particle physics at the University of Purdue. According to Wikipedia, Jacob is a currently a doctoral student at the Perimeter Institute for Theoretical Physics in Waterloo Ontario, Canada.
Barnett was admitted to the Perimeter Scholars International in 2013, a one-year non-degree master's level program at the Perimeter Institute for Theoretical Physics in Waterloo, Ontario. At the age of 15, he was the youngest student admitted to the program since its inaugural class four years prior in 2009. He completed the program in 2014 and has subsequently been listed as a doctoral student at the Perimeter Institute.
This story first appeared on Wake up World, written by By Carolanne Wright. Enjoy!
Even though she found it "terrifying to fly against the advice of the professionals," she knew in her heart "that if Jake stayed in special ed, he would slip away," Kristine relates in her memoir, The Spark: A Mother's Story of Nurturing, Genius, and Autism

She let him explore the things he wanted to explore. He studied patterns and shadows and stars. At the same time, she made sure that he enjoyed "normal" childhood pleasures – softball, picnics – along with other kids his age.

"I operate under a concept called 'muchness'," Kristine said "which is surrounding children with the things they love – be it music, or art, whatever they're drawn to and love."
Read the full story here: http://wakeup-world.com/2013/06/04/autistic-boy-discovers-gift-after-removal-from-state-run-therapy/