Charities have it Wrong
Economics "Charities have it wrong… this girl has the right plan.  That solution, which is blatantly obvious to anyone who has woken up to the issue, is how they get the money to provide a service for their community."
Charities have it wrong… this girl has the right plan.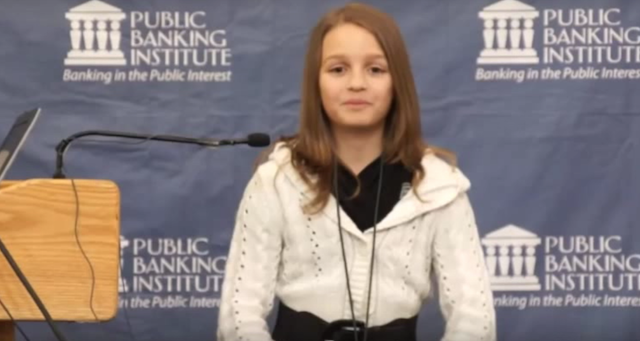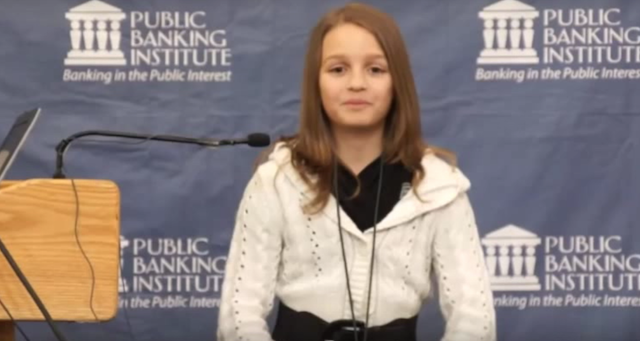 12-year old Victoria Grant explains why her homeland, Canada, and most of the world, is in debt. April 27, 2012 at the Public Banking in America Conference, Philadelphia, PA. Support a public bank for YOUR state. Donate and make it happen!
Phillip J. Watt, Contributor Waking Times
Every single charity in the world has got it wrong. They're focusing on the wrong problem and therefore can't see the right solution. That solution, which is blatantly obvious to anyone who has woken up to the issue, is how they get the money to provide a service for their community.
Currently charities want donations off the people. They want it off those who are more fortunate, as well as those who are not. They're attempting to fix their particular focus, such as homelessness, family violence, mental illness and poverty in general, without looking at the root problem.
So where should they get their donations/funding? The answer is a public banking system.
If you think we already have a public banking system, think again. In Australia, Europe, UK, US and most of the regions of this planet, the entire central and other banking institutions are owned and run by private corporations, which means private families.
Read More at Waking Times http://www.wakingtimes.com/2015/11/30/12-year-old-solves-banking-crisis-and-money-problem/